#GGBookClub: Books & Bottles For A Howling Good Time
October is full of fall foliage, spooky books, and wicked good wines! In the midst of planning scary soirées and the perfect costume, we've curated some book and wine pairings to help lift your spirits. Read on, if you dare!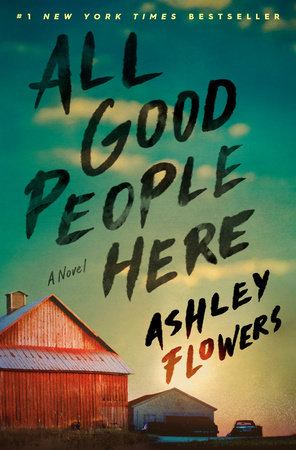 January Jacobs was discovered in a ditch hours after her family awoke to find her gone, in Wakarusa, Indiana. Margot Davies was six at the time, the same age as January—and they were next-door neighbors. In the twenty years since, Margot has grown up, moved away, and become a big-city journalist. But she's always been haunted by the feeling that it could've been her. And the worst part is, January's killer has never been brought to justice. When Margot returns home to help care for her uncle, she feels like she's walked into a time capsule. Wakarusa is exactly how she remembers—genial, stifled, secretive. Then news breaks about five-year-old Natalie Clark from the next town over, who's gone missing under circumstances eerily similar to January's. With all the old feelings rushing back, Margot vows to find Natalie and to solve January's murder once and for all. Twisty, chilling, and intense, Danilo Thomain delivers this sustainably farmed red wine, with a beautiful balance of acidity and luscious fruit.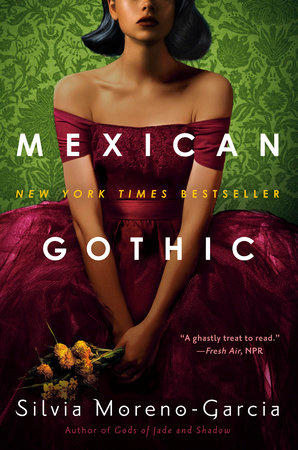 After receiving a frantic letter from her newly-wed cousin begging for someone to save her from a mysterious doom, Noemí Taboada heads to High Place, a distant house in the Mexican countryside. An unlikely rescuer, Noemí is a glamorous debutante, with chic gowns and perfect red lipstick that are more suited for cocktail parties than amateur sleuthing. But she's also tough and smart, with an indomitable will, and she is not afraid: Not of her cousin's new husband, who is both menacing and alluring; not of his father, the ancient patriarch who seems to be fascinated by Noemí; and not even of the house itself, which begins to invade Noemi's dreams with visions of blood and doom. There are many secrets behind the walls of High Place. And Noemí, mesmerized by the terrifying yet seductive world of High Place, may soon find it impossible to ever leave this enigmatic house behind. Complex and enthralling, this Gamay and Cabernet Franc blend is light and fresh with notes of ripe red berries, fresh picked herbs, and subtle spice.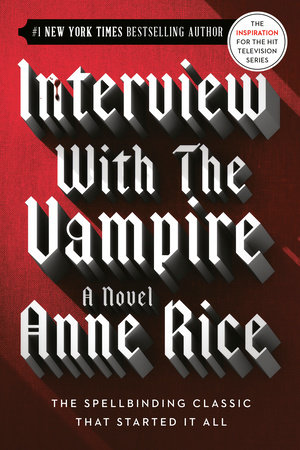 This is the story of Louis, as told in his own words, of his journey through mortal and immortal life. Louis recounts how he became a vampire at the hands of the radiant and sinister Lestat and how he became indoctrinated, unwillingly, into the vampire way of life. His story ebbs and flows through the streets of New Orleans, defining crucial moments such as his discovery of the exquisite lost young child Claudia, wanting not to hurt but to comfort her with the last breaths of humanity he has inside. Yet, he makes Claudia a vampire, trapping her womanly passion, will, and intelligence inside the body of a small child. Louis and Claudia form a seemingly unbreakable alliance and are desperate to find somewhere they belong, to find others who understand, and someone who knows what and why they are. Hypnotically sensual, this biodynamic Zinfandel offers notes of bramble cherry, blueberry, and rhubarb, backed by aromas of forest underbrush, dried apricot, and spice.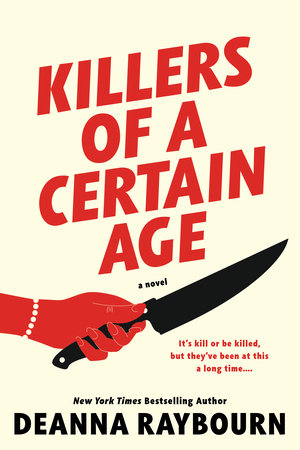 Billie, Mary Alice, Helen, and Natalie have worked for the Museum, an elite network of assassins, for forty years. Now their talents are considered old-school and no one appreciates what they have to offer in an age that relies more on technology than people skills. When the foursome is sent on an all-expenses paid vacation to mark their retirement, they are targeted by one of their own. Only the Board, the top-level members of the Museum, can order the termination of field agents, and the women realize they've been marked for death. Now to get out alive they have to turn against their own organization, relying on experience and each other to get the job done, knowing that working together is the secret to their survival. They're about to teach the Board what it really means to be a woman—and a killer—of a certain age. A wine that embodies rebellion, this orange wine Chenin Blanc has funky notes of forest floor, button mushroom, and tree fruits.